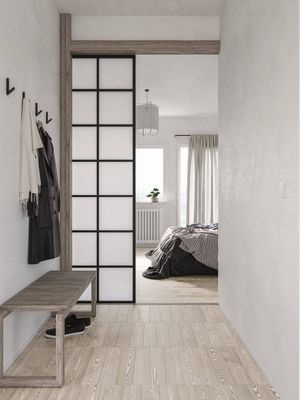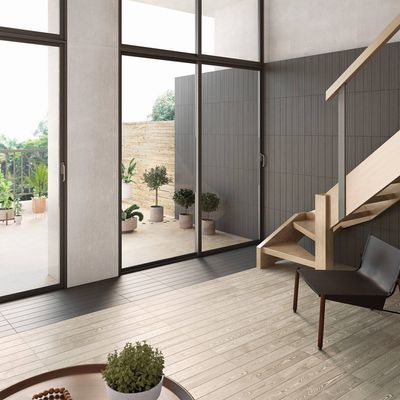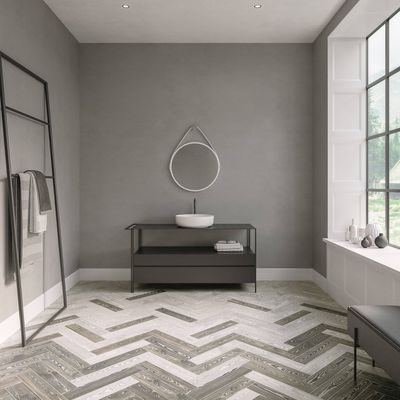 Enso - Yakedo - Sand
Price per sqm
£77.00
"Yakisugi" is the ancient Japanese art of treating the wood to preserve and embellish it. It is a natural process, which by a slight carbonization of the wood surface, becomes waterproof and more durable. Treated between 7 and 10 minutes, combustion is stopped with water when it has been carbonized in 3 or 4 mm thickness, then is brushed and protected with natural oils. Depending on the exposure to the flame and its subsequent brushing, it will result in a different finish and tone.
We present you "Yakedo" a light burnt and brushed larch wood effect porcelain .
Sold per box
30 different patterns randomly mixed within the box.
COLOUR: Sand
MATERIAL: Porcelain
STYLE: Wood Effect
TYPE: Plank
SIZE: 10 x 50 cm
TILE / SQM: 0.785 sqm (16 tiles) per box
PRICE: £60.45 per box inc VAT
PRICE: £77.00 / m² inc. VAT
USAGE: Wall / Floor
Carriage charges will be applied.
AVAILABILITY: 3 - 4 weeks
SKU: 10000-11