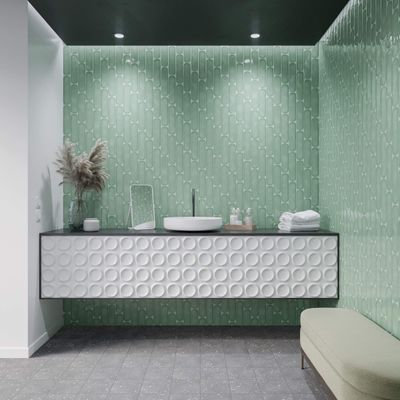 Grace 'O' - Gloss - Sage
Price per sqm
£78.00
Grace collection is diversity in colour. Is Oval and Rectangular. Is the chance to shape your view.
Sold per box
COLOUR: Sage
MATERIAL: Ceramic
STYLE: Gloss
TYPE: Oval
SIZE: 7.5 x 30 cm
TILE / SQM: 0.444 sqm (20 tiles) per box
WEIGHT: 6.697 KG per box
PRICE: £34.64 per box inc VAT
PRICE: £78.00 / m² inc. VAT
USAGE: Wall
AVAILABILITY: 3 - 4 Weeks
Carriage charges will be applied.
SKU: 10000-6-1-6