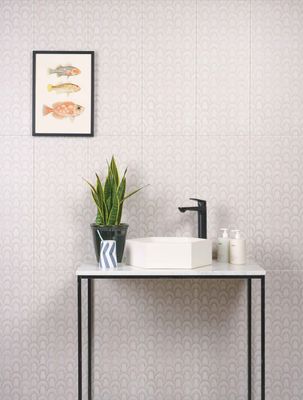 Architectural Elements - Red House - Warm Grey
Price per sqm
£79.38
Influenced by the ceiling of the studio at Red House in Kent, this ceramic wall tile is ideal for bathrooms. The ceiling was believed to have been originally designed by British textile designer William Morris, so we have drawn on his incredible legacy to create a decorative wall tile suitable for modern living.
Sold per box
COLOUR : Warm Grey
MATERIAL: Ceramic
STYLE: Patterned
SIZE: 28 x 70 cm
BOX QTY: 7 tiles
SQM/BOX: 1.37 m²
PRICE: £108.75 per box inc VAT
PRICE: £69.60 / m² inc. VAT
USAGE: Wall
AVAILABILITY: Typically, 3-5 working days
Carriage charges will be applied.

SKU: 10000-63-2