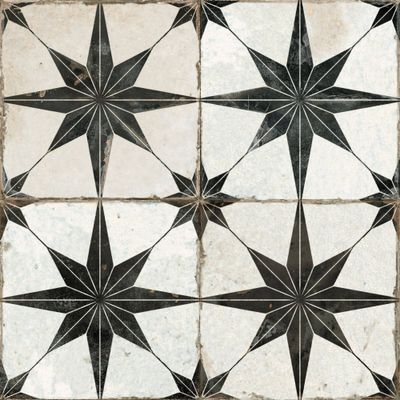 Spitalfields - Retro Star Black
Price per sqm
£59.00
Inspired by Spitalfields which sits between the City of London's new money and charm of the East End, this Collection offers the best of both worlds. The tiles are 45 x 45cm and they have a pre-scored line ready which can be grouted to give the appearance of four smaller tiles with much less work.
Sold per box
COLOUR : Retro Star Black
MATERIAL: Ceramic
STYLE: Handmade Metro
SIZE: 45 x 45 cm
BOX QTY: 5 tiles
SQM/BOX: 1 m²
PRICE: £59.00 per box inc VAT
PRICE: £59.00 m² inc. VAT
USAGE: Wall / Floor
AVAILABILITY: Typically 3-5 working days
Carriage charges will be applied.
SKU: 10000-99