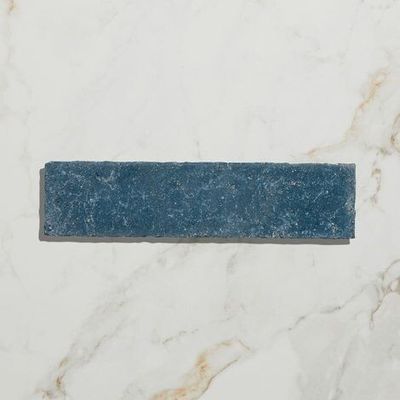 Reform - Reformed - Stone Sapphire Blue
Price per sqm
£299.99
An ingenious blend of recycled stone materials made in a carbon-neutral factory, Reform is highly durable and yet natural in effect. The rich playful tones are softened by the tumbled finish, with its lightly rounded edges and irresistibly tactile feel. Truly a tile made for the future!
Sold per box
COLOUR : Stone Sapphire Blue
MATERIAL: Recycled Stone
STYLE: Recycled Stone
SIZE: 6.0 x 25 cm
BOX QTY:
SQM/BOX: m²
PRICE: £ box inc VAT
PRICE: £299.99 m² inc. VAT
USAGE: Wall & Floor
AVAILABILITY: Typically 3-5 working days
Carriage charges will be applied.
SKU: 10683-13-1-2-1-2